For those who want to learn more about the Polimoda world, explore the opportunities associated with specialist training in the fashion and luxury industry, and take their first steps towards their professional future, Polimoda organizes various Open Days every year.
An original formula divided across two days: the first online, to get acquainted with the courses offered by Polimoda, and the second at our sites in Florence, to experience Polimoda as our students do.
Thanks to special Open Lessons with our lecturers, open to those who register for the online Open Day but also their relatives, you can get a taste of our teaching method, visit our classrooms and workshops, and understand what it means to study at our school.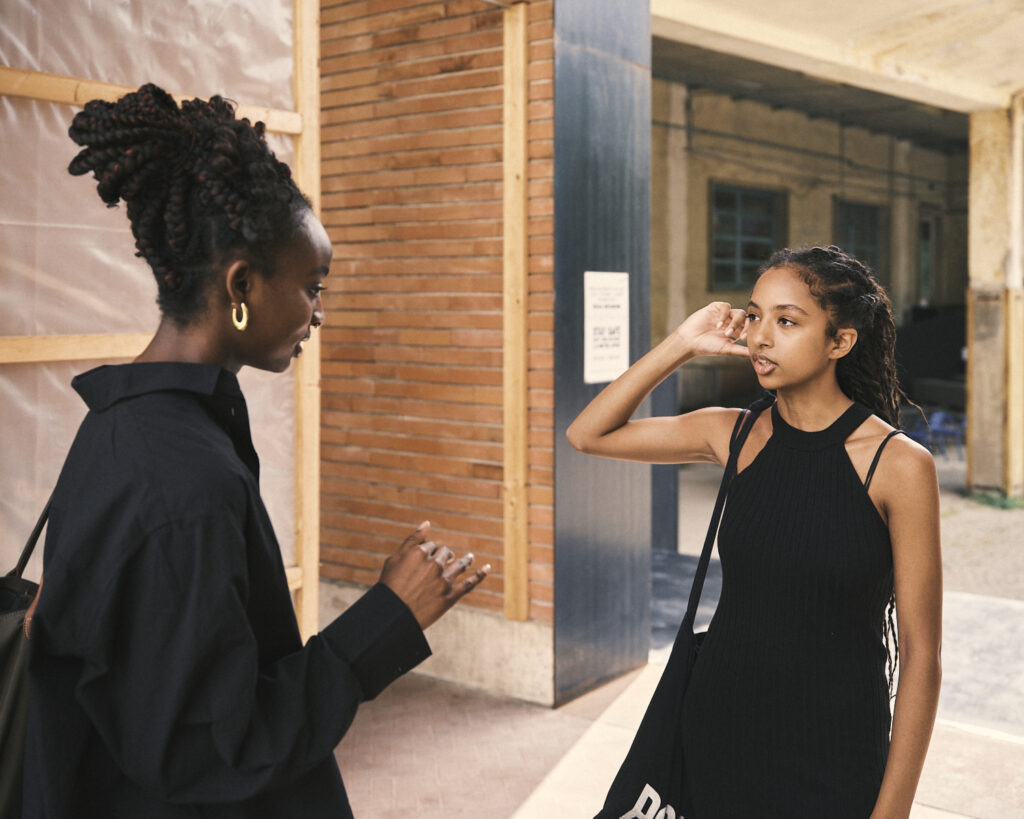 Wednesday, July 5th, 2023
Schedule
3:00 pm: Welcome by Director Massimiliano Giornetti.

3:15 pm: Dedicated sessions based on the program of interest: Master and Undergraduate Fashion Design programs along with Master and Undergraduate Fashion Business programs, in Italian and English language.

5:30 pm (approx.): Skype call sessions.
Location: Anywhere in the world with a Wi-Fi connection.
Join our open lessons held by industry professionals to experience the full Polimoda student experience. Choose the class that best fits your passion in either the Fashion Design or Fashion Business area. 
You will also have the chance to explore our campuses and speak with an orientation counselor for a more in-depth discussion about the course of interest.
Language: English
Location: Manifattura Tabacchi, Via delle Cascine 35, Florence, Italy.
Open Lessons for Undergraduate, Master, Intensive and short courses
Thursday, July 6th, 2023
Language: English
Location: Manifattura Tabacchi, Via delle Cascine 35, Florence, Italy.
Schedule
9:30: Registration

10:00: Welcome by Director Massimiliano Giornetti

10:15: Open Lessons (the program will be published soon)*

13:00: Lunch offered by Polimoda

14:00: Tour of Manifattura Tabacchi campus

15:00: Tour of Villa Favard, headquarters
*: available to join in presence or online, you can choose one to attend.
For further information on our Open Days and Open Lessons get in touch with the Information and Orientation team via the live chat, by phoning +390552750628 or by visiting the office from 9.00 am to 5.00 pm, Monday to Friday.