The Master in Sustainable Fashion is an up-to-date program designed to shape Sustainability Managers, Circular Economy Managers and Fashion Diversity Managers. 
Systems thinking, ethical fashion, circular business models and standards, eco-design, diversity and inclusion are the latest fashion buzzwords shining a light on some of the most critical themes of the contemporary worldwide agenda and are becoming increasingly accepted goals by fashion brands, luxury suppliers and non-profits. 
These key figures are responsible for innovative materials research, upcycling, recycling, traceability, reporting, transparency, community engagement, environmental health as well as the quality of fashion products and everyday life.
The Master in Sustainable Fashion is composed of three main areas: Brand Management & Fashion Sustainability, encompassing fashion sociology, sustainable fashion business models, sustainable design strategies, cause-related marketing, corporate social responsibility and fashion leadership; Sustainable Production, including new materials, production technologies, value chain management, suppliers and innovative textiles and Global Economy, diving into new trends, transparent corporate communications, digital transformation, future consumer behavior & lifestyles, diversity & inclusion management, global market ethics, sustainable businesses and start-ups.
This intensive specialization program is run by resident teachers from the industry with the direct involvement of international professionals. International guest lectures and two field trips to production sites are part of the program. Two main projects, a Midterm Project and a Final Project, can become part of the portfolio students present when applying for internship and job opportunities.
Lessons amount to a total of 700 contact hours and the overall obtainment of 80 credits.
This course is completed with the possibility of an internship in a fashion company.
Mentors share tools, guidance, motivation and resources with students throughout their program. They play an important role in the professional lives of young students. 
CEO and co-founder of WRÅD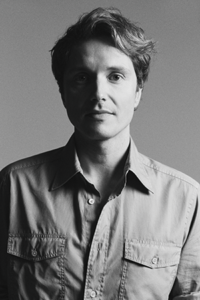 Matteo Ward is CEO and co-founder of WRÅD, a design studio focused on sustainable development. WRÅD's research and development of innovative products were awarded the Best of the Best Product Design RedDot Award and were included by Italian ADI (Associazione Disegno Industriale) in the ADI Design Index 2019.
Prior to WRÅD, Matteo worked for Abercrombie and Fitch as Sr. Manager and co-chair of the A&F Stores Diversity and Inclusion Council.
Matteo is also VP of Fashion Revolution Italia, academic lecturer and public speaker. He recently co-authored and hosted JUNK, a docu-series on the impact of fast-fashion around the world, co-produced by Sky Italia and Will Media.
The curriculum of the course includes a range of subjects that will help students develop their skills and knowledge in the field. Some of the key topics covered include:
Fashion Culture
Brand Management & Fashion Sustainability
Sustainable Production
Global Economy
In order to be eligible for this course, you will need to be selected after the admission process.
Basic requirements are:
Curriculum Vitae (CV) with motivation letter
English language proficiency
Bachelor's degree (or equivalent) or professional work experience in a related field
Coupled with the passion and desire to change the status quo, Sustainable Fashion opens the doors to job roles such as Sustainability Managers, Circular Economy Managers, Diversity Managers, Ethical Trade Managers, Sustainable Business Managers, Supply Chain Directors, Corporate Social Responsibility Managers, Social Activists and Fashion Writers.