Postcards from Florence is a digital student exhibition featuring Polimoda students photographed in the quiet streets of Florence. Since the photos were taken during the pandemic, an in-person exhibition was not allowed and the exhibition was only available to view online. 
Driven by the authenticity and creative talent of our young students, fragments of stories and urban portraits invited viewers to reflect on a new intellectual and aesthetic Renaissance with a digital exhibition dedicated to Florence.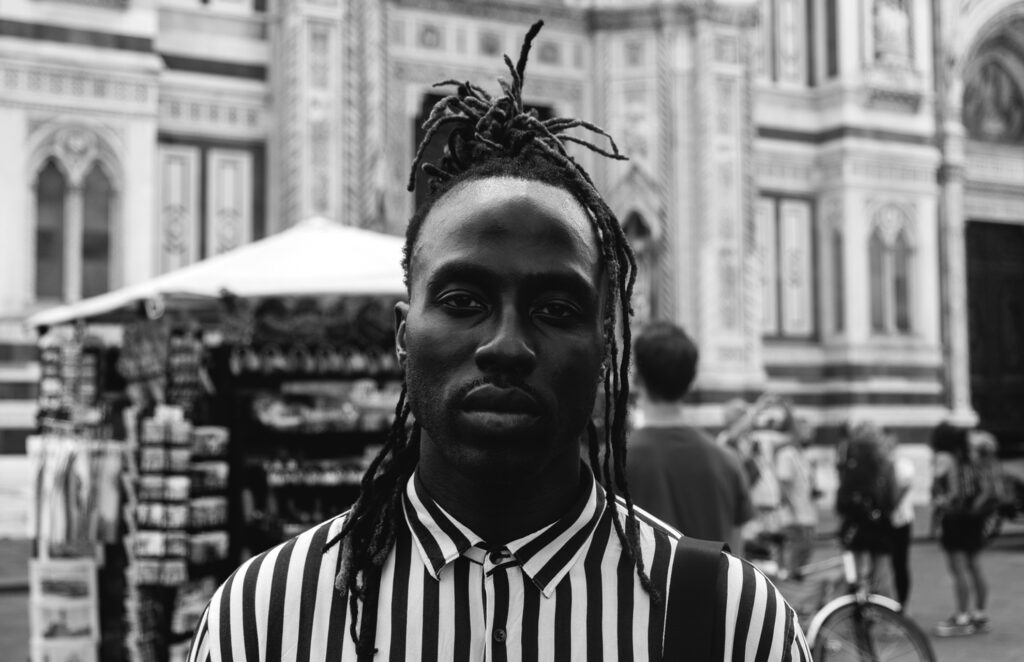 30 young creatives from all over the world — a genuine perspective on Florence as an international symbol of beauty and culture. Over one hundred photographs appear alongside wondrous stories written by our students, curating an enchanting collection of memories from the place that has become their second home.
The evocative black and white shots were taken in 2020, the year the world hit pause. Fragments of a semi-deserted and quiet Italian city alongside young people from different countries and cultures are captured in the timeless squares of Florence, encapsulating their uniqueness and recognizing the beauty of their diversity.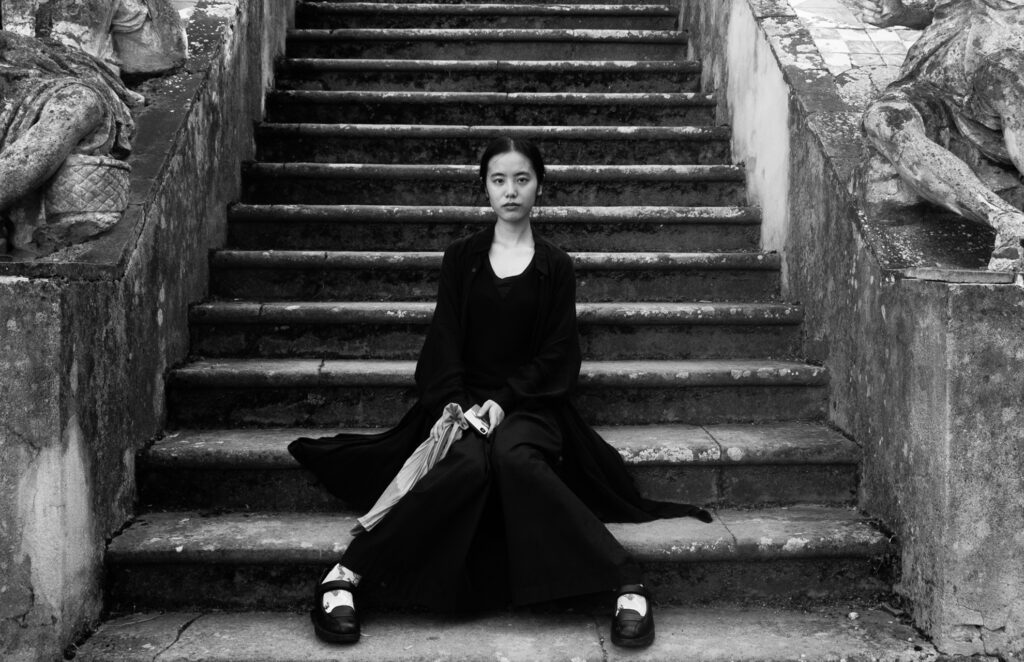 We are forever thankful to current and graduate students Andrea Shael Onate, Apolline Emery, Cecil Ochieng, Cecilia Baistrocchi, Claudia Catelli, David Cash, Domenico Orefice, Elisa Angerer, Farid Chaher, Florence Ryan, Giovanni Giunta, Ilaria Bellomo, Janie Marais, Liv Løddesøl, Lorenzo Gomez, Lorenzo Guarnieri, Micol Biondi, Oluwafeyitimi Majekodunmi, Polina Gorbatova, Rex Lee, Mingze Sun, Tommaso Palamin, Victoria Huisman, Vittoria Michelotti, Vlada Filippenko, William Morgan and Yi Ding for spending time with us this summer and sharing their stories for Postcards from Florence.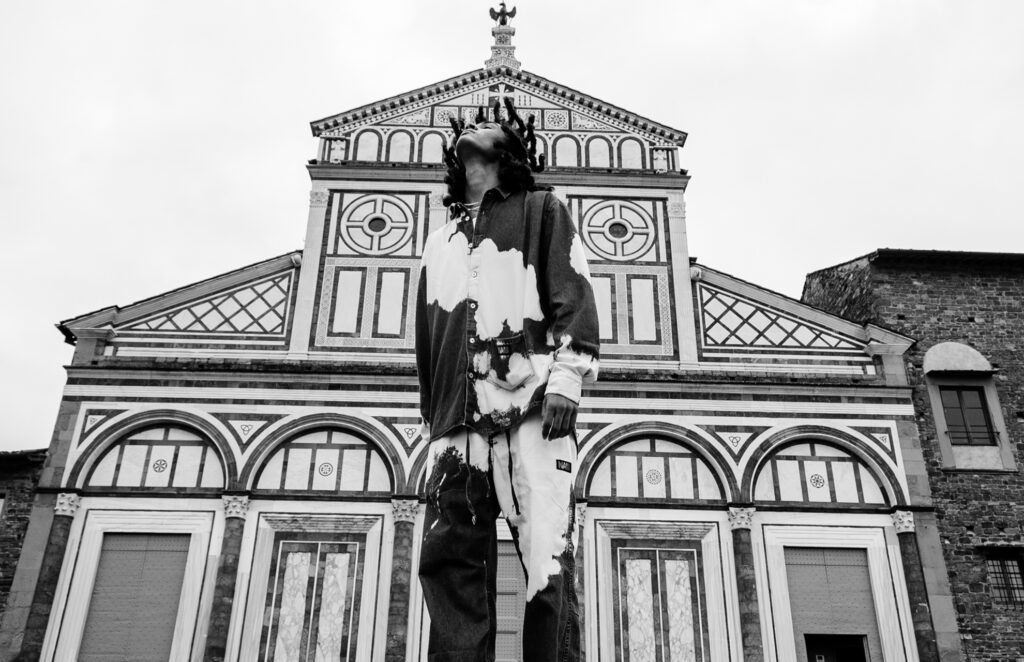 Piazza del Duomo, Ponte Vecchio, Loggiato degli Uffizi, Piazza della Signoria, Piazza della Repubblica, Santa Maria Novella, Piazza della Santissima Annunziata, Piazza Santa Croce, Piazza dei Ciompi, Piazza Pitti, Piazza e Mercato di San Lorenzo, Piazza Strozzi, Villa Bardini, Museo Marino Marini, San Miniato al Monte, Porta San Niccolò e Rampe del Poggi, Piazza del Carmine, Teatro del Maggio Musicale Fiorentino, Giardino dell'Orticoltura, Giardino delle Rose, Piazza Santa Trinita, Piazza Santo Spirito, Piazza Ognissanti, Mercato del Porcellino and Piazza della Stazione are some of the locations featured in Postcards from Florence.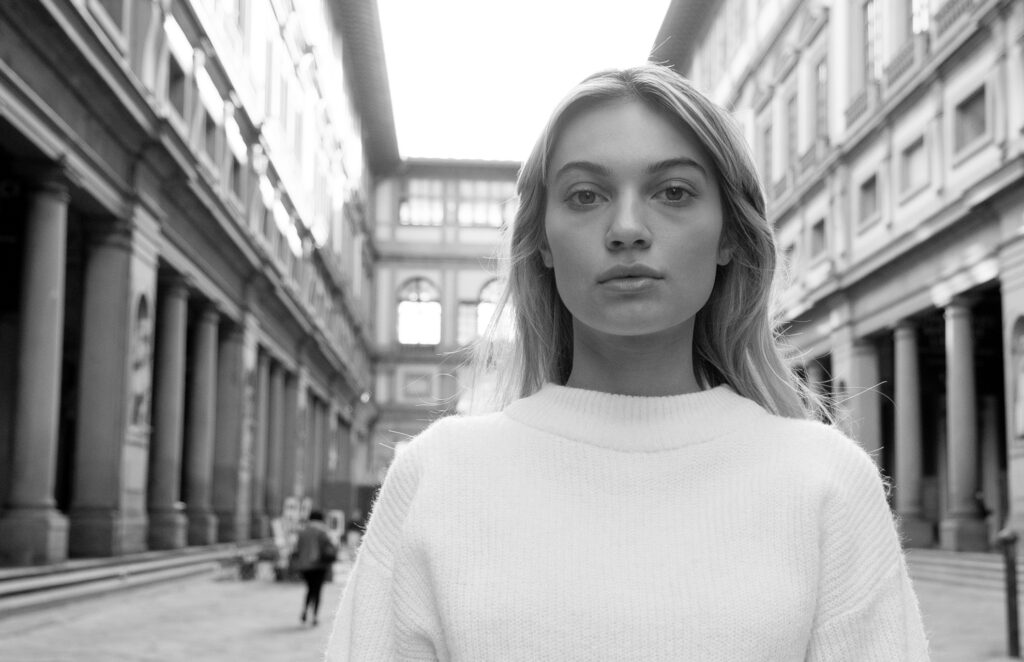 Special thanks also goes to the Comune di Firenze, Fondazione CR Firenze, Fondazione Parchi Monumentali Bardini e Peyron, Museo Marino Marini Firenze and Teatro del Maggio Musicale Fiorentino. 
View the online exhibition and go back in time, exploring the quiet streets of Florences and the faces of students who have now graduated.