Surrounded by some of the most iconic and glistening contemporary sculptures of all time, a group of students interviewed American artist Jeff Koons.
Polimoda was the educational partner of the Palazzo Strozzi exhibition Jeff Koons. Shine. Before the official opening on October 2nd, 2021, we asked a group of students to come up with questions to ask American contemporary artist Jeff Koons.
Five thought-provoking questions were chosen and the selected group of students prepared for the interview with the Palazzo Strozzi Communications team, carefully reviewing and studying what they would say before sitting down with Jeff Koons to talk about everything and everyone that inspires him. 
The outcome is a 20-minute video featuring Jeff Koons, Polimoda students and the artist's most celebrated works.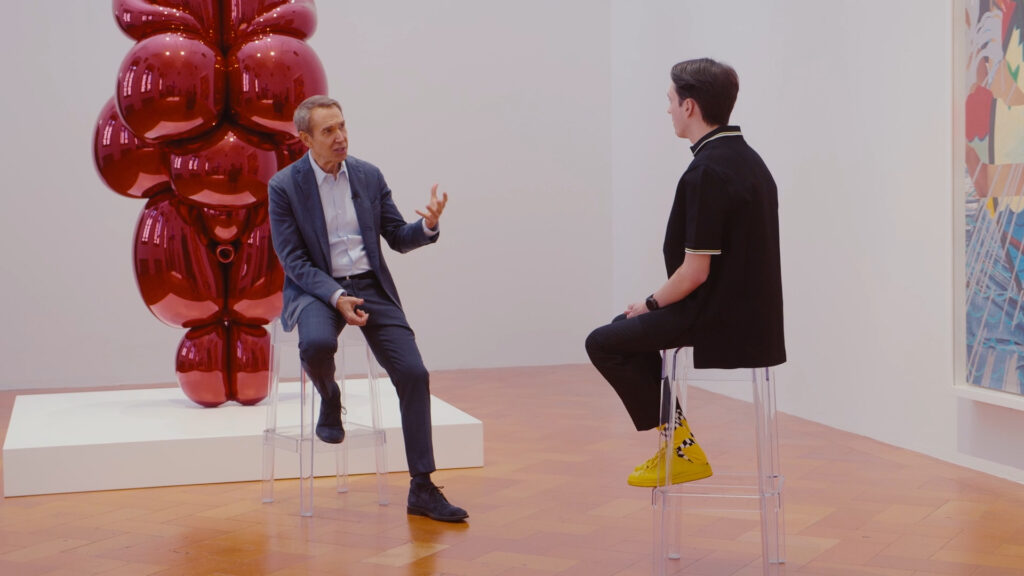 Sitting in front of Balloon Venus Lespugue (Red), Jeff Koons' reflection bounced off the glossy red surface as he free heartedly answered the curious questions Polimoda students Alisa Rebecca Watson (Master in Fashion Brand Management), Rano Karimova (Undergraduate in Business of Fashion), Autumn Caroline Mowery (Master in Fashion Brand Management), Ario Mezzolani (Master in Fashion Critique and Curation), Ana Maria Barth Teixeira (Master in Fashion Trend Forecasting) and Julian Restrepo Espinal (Master in Fashion Trend Forecasting) asked about his remarkable career.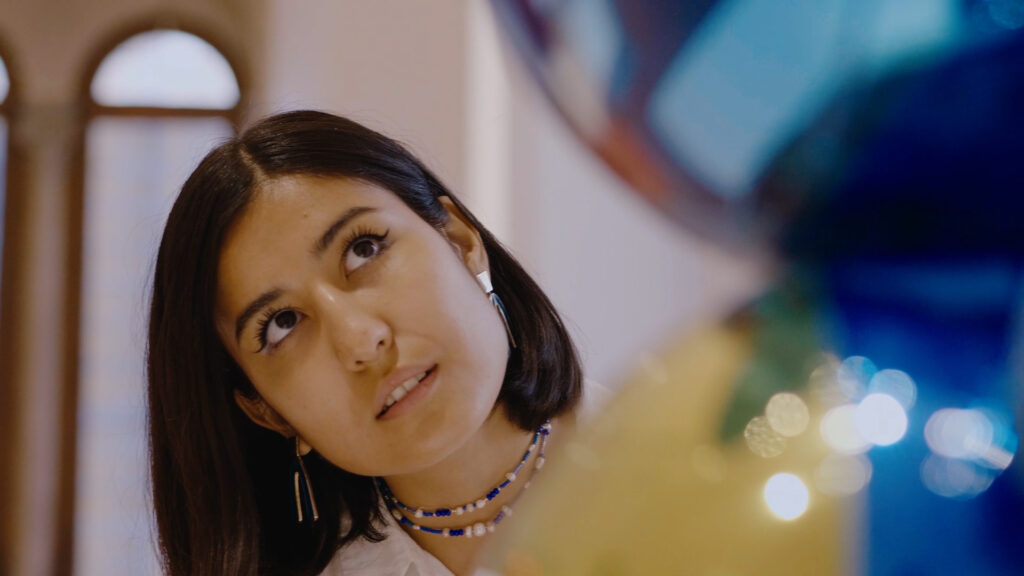 Polimoda students Jiyong Chen, Sofia Mazza, Ginevra Mellaro, Mariadina Paschetta, Caterina Meola, Beatrice Petazzoni, Kara Luhtanen, Martina Roversi, Lucia Iemma, Matilde Zecchini and Chiara Pacini from Fashion Art Direction and Fashion Communications also worked as a team on an educational project for Palazzo Strozzi's digital channels, conceptualizing and creating an Instagram video campaign dedicated to Jeff Koons' most celebrated works featured in the exhibition.