Monte-Carlo Fashion Week 2022 unveiled the winners of the tenth edition and Polimoda was on the list. 
With sustainability at the center of every event that took place and in the presence of HSH Princess Charlène of Monacoaccompied by Princess Gabriella, the highly anticipated Fashion Awards Ceremony at Monte-Carlo Fashion Week 2022awarded Polimoda with the Educational Award, celebrating our institution's significant role in the culture of fashion.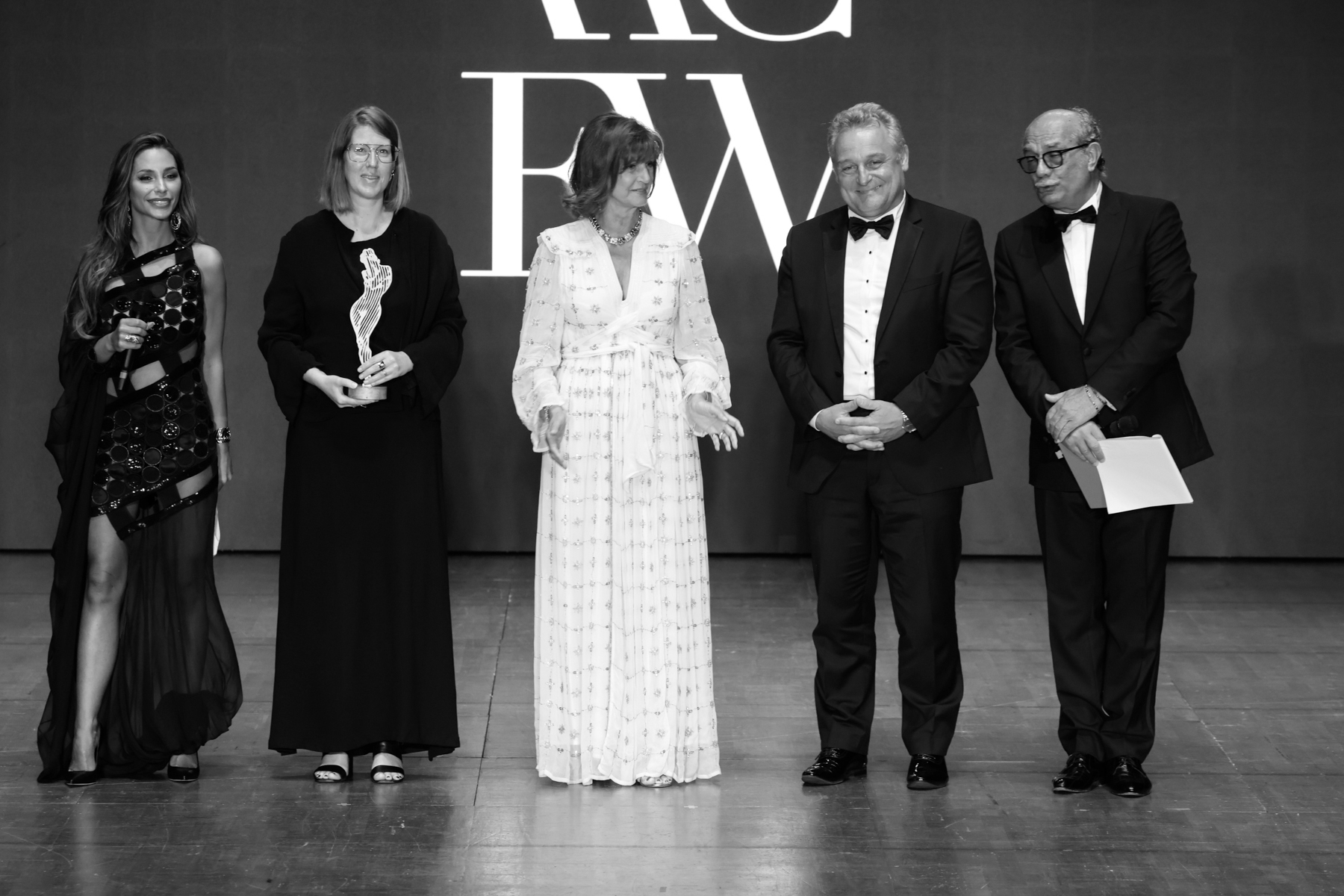 The award was presented by Eva Zimmerman, Business Department Coordinator, Jean Philippe Muller, Director of the International University of Monaco and Mireille Pietri, General Secretary of the Chambre Monégasque de la Mode.
The gala awards are given to those who have stood out for their ethical an innovative vision, celebrating the excellence of craftsmanship and innovation. 
Polimoda thanks Monte-Carlo Fashion Week 2022 for recognizing the work it is doing in the fashion industry with emerging designers.