Relative Thinking exhibition explores the projection of four points of view through four printed magazines that result from four very different lived experiences. Polimoda students present thought-provoking answers to given topics by the outline of the Fashion Writing and Curation Master of 2022.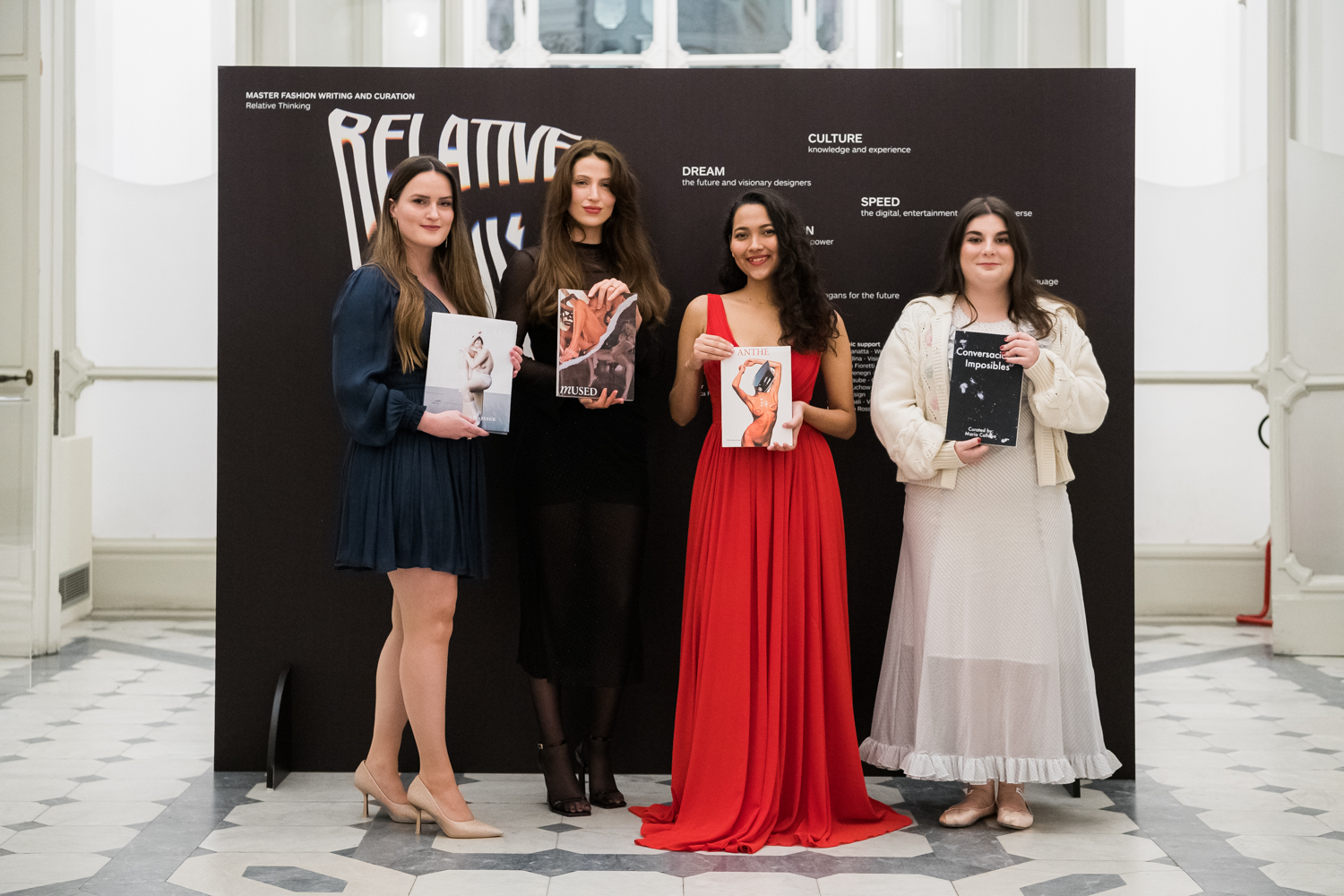 Our thoughts, desires, aspirations, and fears shape who we are. We are each comprised of layers that make us - as a self, as a soul, as a subconscious. Relative Thinking lets us be vulnerable and creative at the same time. It is passion warped with torment. Take a walk down our inner conflicts. Leave yourself at the door.
Students played the roles of writer, editor, graphic designer, interviewer, photo editor, curator, and artist. At a time of digital dominance, we have decided to follow the nostalgic path and print. We believe in the surpassing look and feel of printed folios, their weight, their texture, their smell.
Trying to push the limits of acceptability by having conversations with the ones we've lost, navigating between pleasure and violence, asking who decides the boundaries of taboo, and feelings of inhabiting our bodies. You will step into the minds of these different realities, taking part in a bigger performance, from the inside looking out.