Skyscrapers, the desert, arts and design. For the first time ever, Polimoda participated at Dubai Design Week 2022, the Middle East's most compelling design and arts platform, curated in strategic partnership with Dubai Design District (d3).
This year's program focused on designing for a sustainable future and then our school decided to attend the event exhibiting an art installation created by artist and alumna Lisa Mara Batacchi, and hosting a panel talk and two workshops led by Director Massimiliano Giornetti.
Shamal. Sand Stone Stars by artist and alumna Lisa Mara Batacchi
Shamal. Sand Stone Stars installation is an art installation created by Lisa Mara Batacchi and curated by Federica Forti, which invited the public to embark on an ancient journey into the future, traveling at light speed, yet carefully observing those details that the sand may hide, reveal and suddenly conceal. Shamal is the hot, dry and dusty wind blowing from the northwest over Iraq, Iran, and the Arabian Peninsula.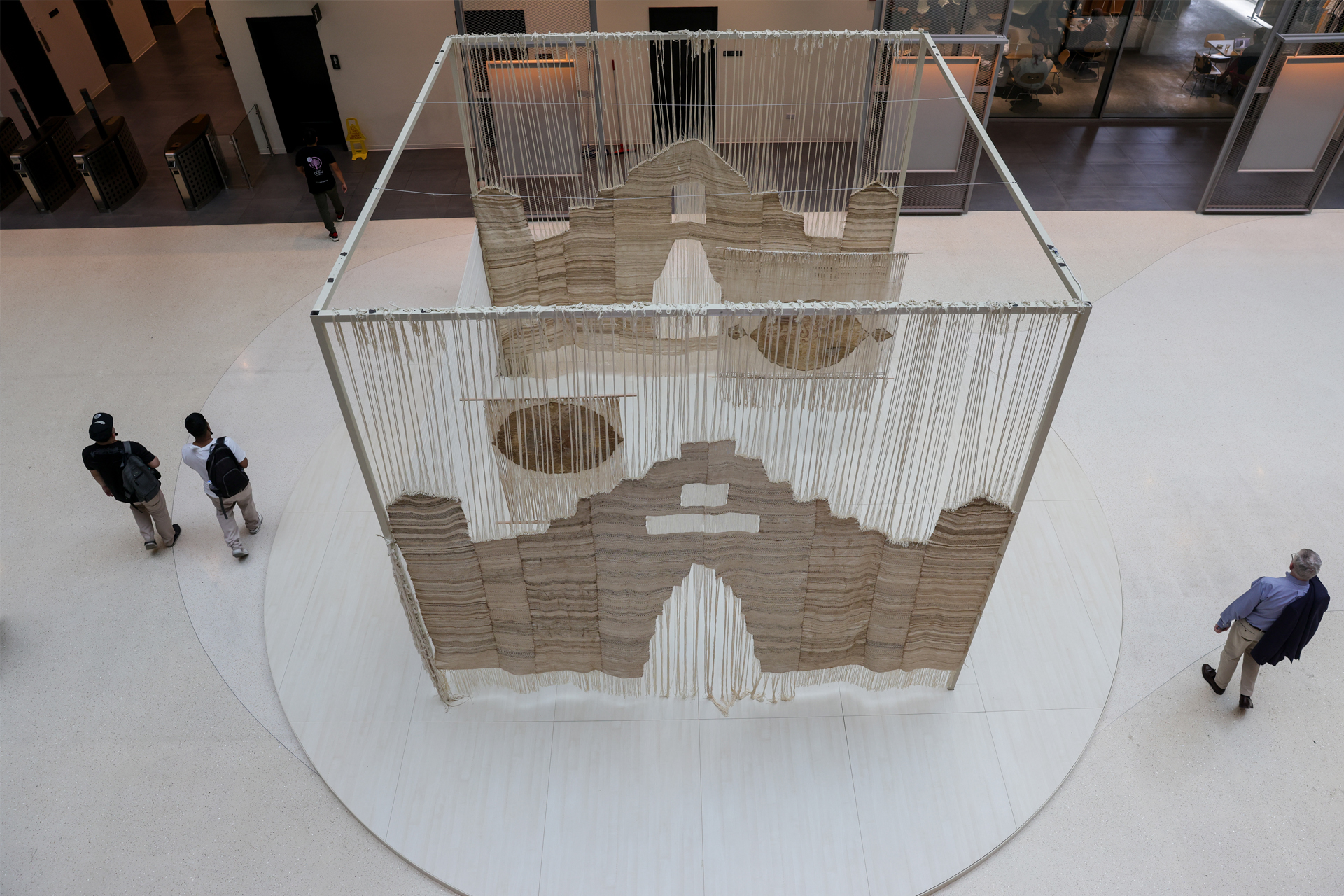 Lisa Mara is wishing for a possible positive regeneration in the aftermath of extreme events such as a sand storm: the rebirth of humankind for the sake of a greater spirituality and harmony. Inside are two precious tapestries, manually woven by the artist, the ephemeral fabric architecture is seen hanging, seemingly floating upward or downward at the mercy of a storm. One will also experience the grandiosity of humankind who can create beauty and splendor.
Shamal. Sand Stone Stars offered the opportunity for an intimate and reflective moment to imagine future life on Planet Earth through open questions. It also aimed to be a hub for thoughtful exchange during Dubai Design Week.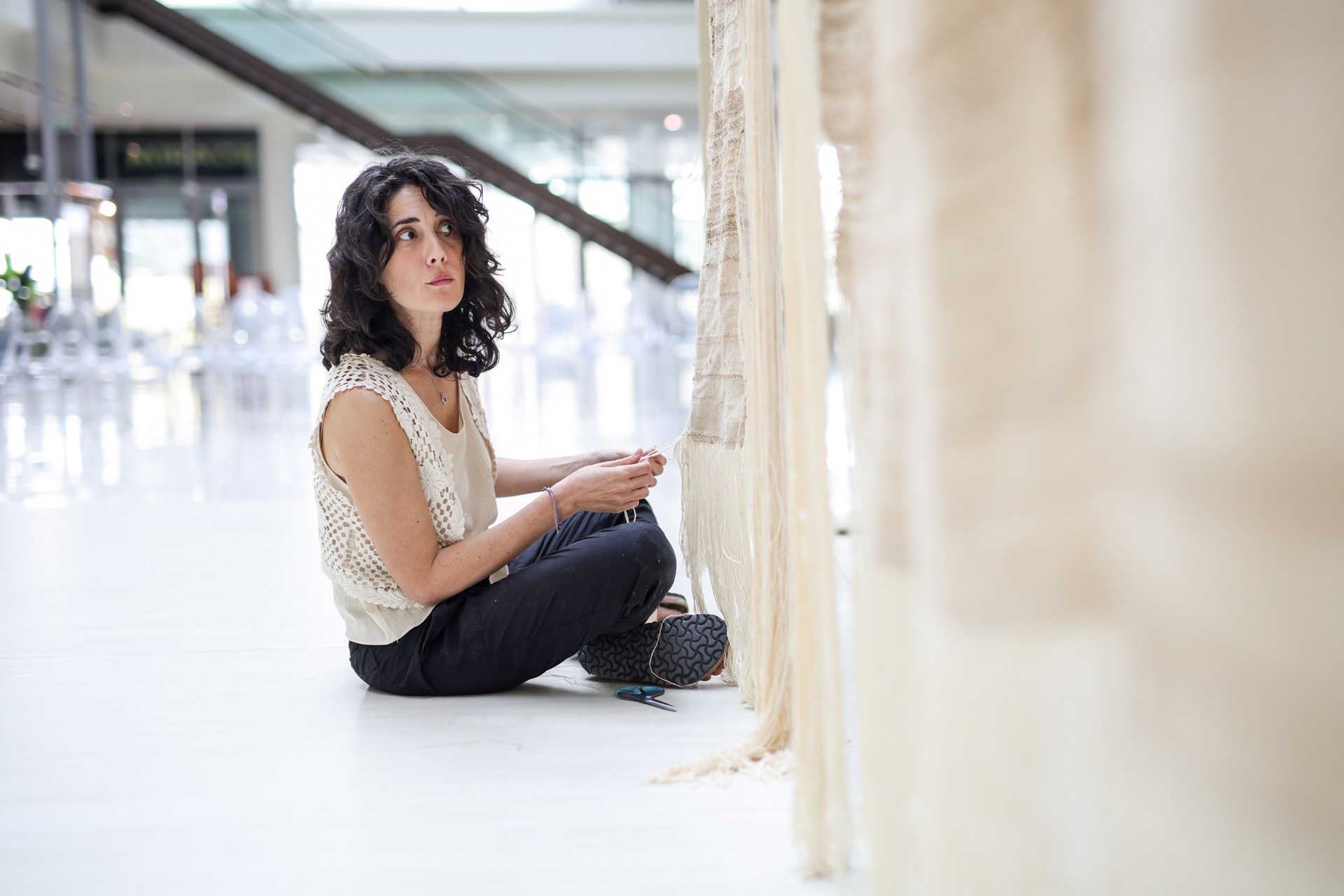 Massimiliano and Lisa Mara shared an insightful speech about the project and its aim in front of a group of journalists and visitors. This was also a great occasion for participants to have a closer look at the installation, driven by the point of view of the artist herself.
Massimiliano and Lisa Mannequins, fabrics, pins, but also scissors, pencils and papers. Massimiliano drove two hands-on fashion design workshops inside the Maker Space, focusing on the world of creativity and couture. From the art of draping to the skill of drawing the shapes they were able to create, participants were able to experience in person the typical hands-on approach of our school.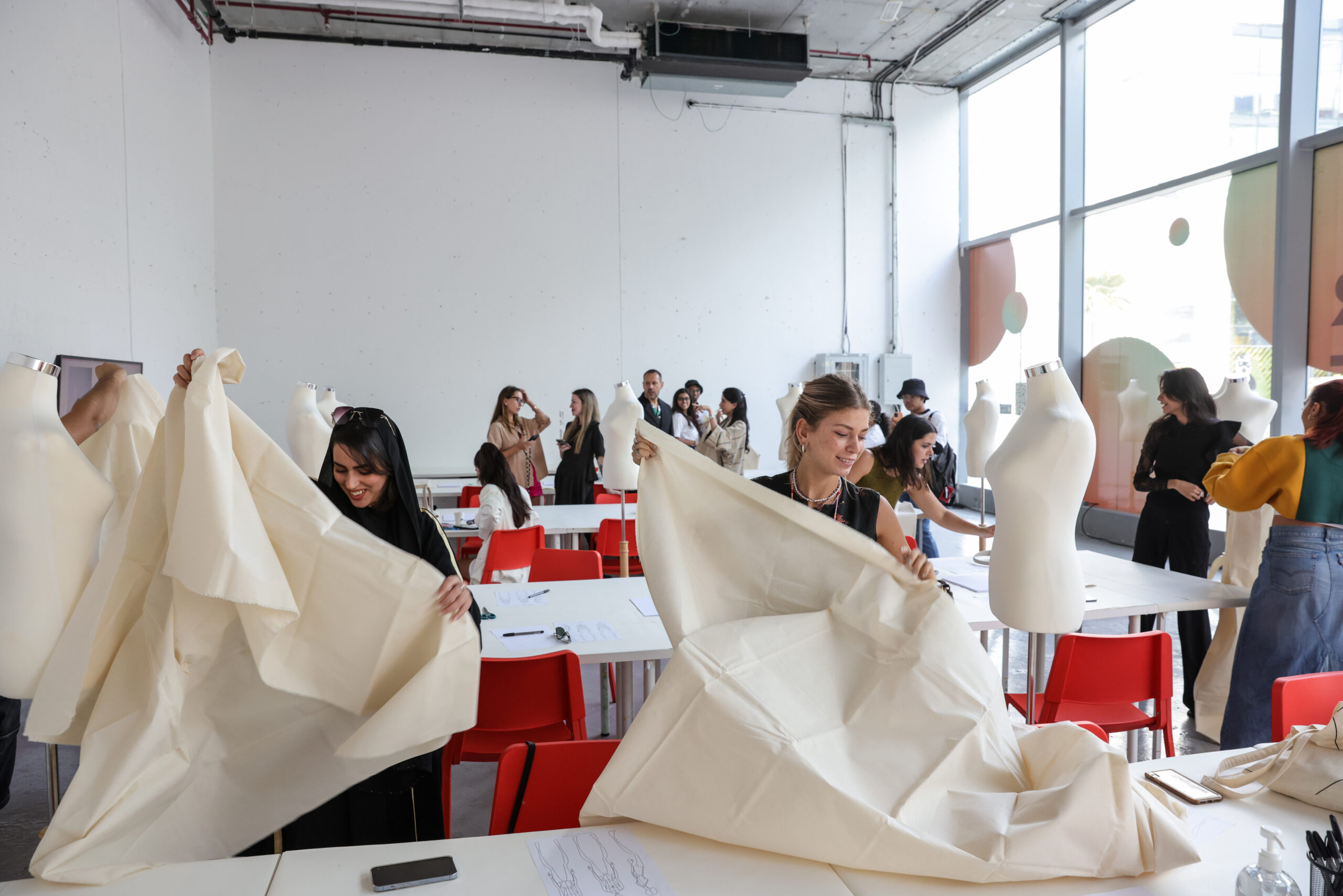 We're excited to participate in Dubai Design Week for the first time ever, this is a great opportunity to connect with the region and with diverse talent. We are very proud to have a space in Dubai and tap into communities. We pride ourselves in disseminating developments in the world of fashion and art."
Source, resource, outsource
The rise of fast fashion affected environmental and social side effects. Massimiliano joined the talk Moving from Fast to Slow Fashion: The textile revolution, debating about how the fashion world should reserve the trend and (re)start to produce with a focus on sustainability, sourced fabrics, and developing a circular economy.