During Milano Fashion Week Women's Collection and for the first time ever, Polimoda will present a short movie featuring 20 collections by Undergraduate in Fashion Design students. Shot in unconventional Florentine locations, the garments created by our young designers are breathing life into a city ready for a brand new Renaissance.
Polimoda's Human Poetics is a fusion of art, nature and architecture, transporting viewers back to the heart of human creativity and delving into the shapes and lines of a temporarily crestfallen Florence. 
"This Fashion Movie is about images that blend and overlap, expressing the fears, aspirations, emotions and visions of a brilliant generation of young designers grappling with the aesthetics of a new decade at a fast pace," explains Director Massimiliano Giornetti. "It is a dialogue between heritage, present, future, technology and craftsmanship, binding it all together in un unprecedented métissage and giving life to a unique project that is human-centric and innovative."
Polimoda is sharing this unique experience with Camera Nazionale della Moda Italiana, uniting people from all over the world with the sensations only fashion is able to convey.
Watch Human Poetics here:
We're celebrating a new beginning, encouraging young designers to set free their visions and ideas by releasing their individuality into the universe in an alternative format. This isn't a digital fashion show. It's a visual story encapsulating student emotion and the materiality of beautiful collections meticulously placed in space and time.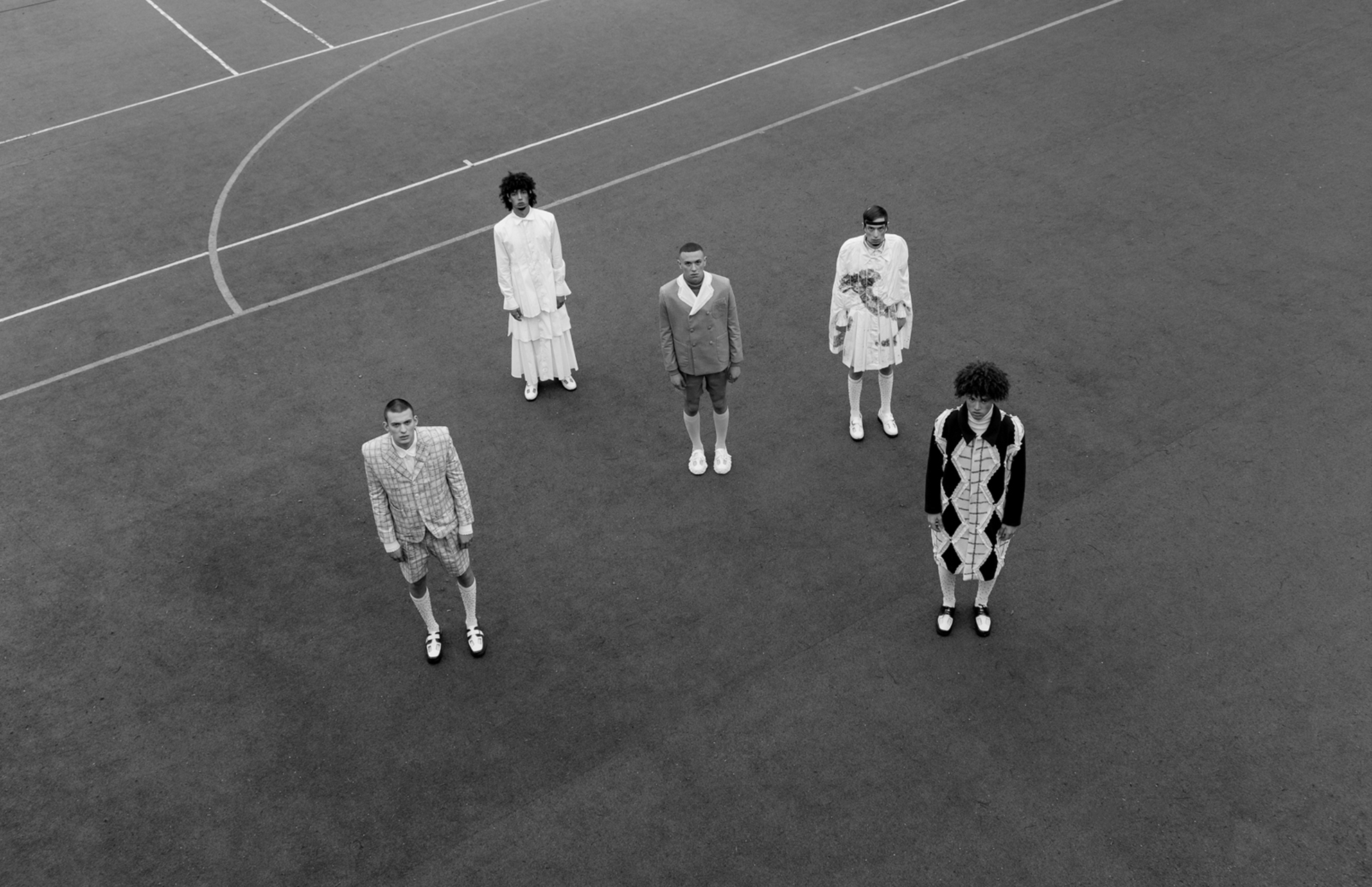 This Fashion Movie is about images that blend and overlap, expressing the fears, aspirations, emotions and visions of a brilliant generation of young designers grappling with the aesthetics of a new decade at a fast pace." -Director Massimiliano Giornetti
Camera Nazionale della Moda Italiana's Milano Fashion Week Women's Collection will exclusively present the Polimoda Fashion movie on February 24th at 6pm. Following the launch, it will be available to watch on all Polimoda digital channels. The Italian Education Hub section of the Milan Fashion Week
website
will offer the possibility to discover all of the looks from the collections as well as the young designers.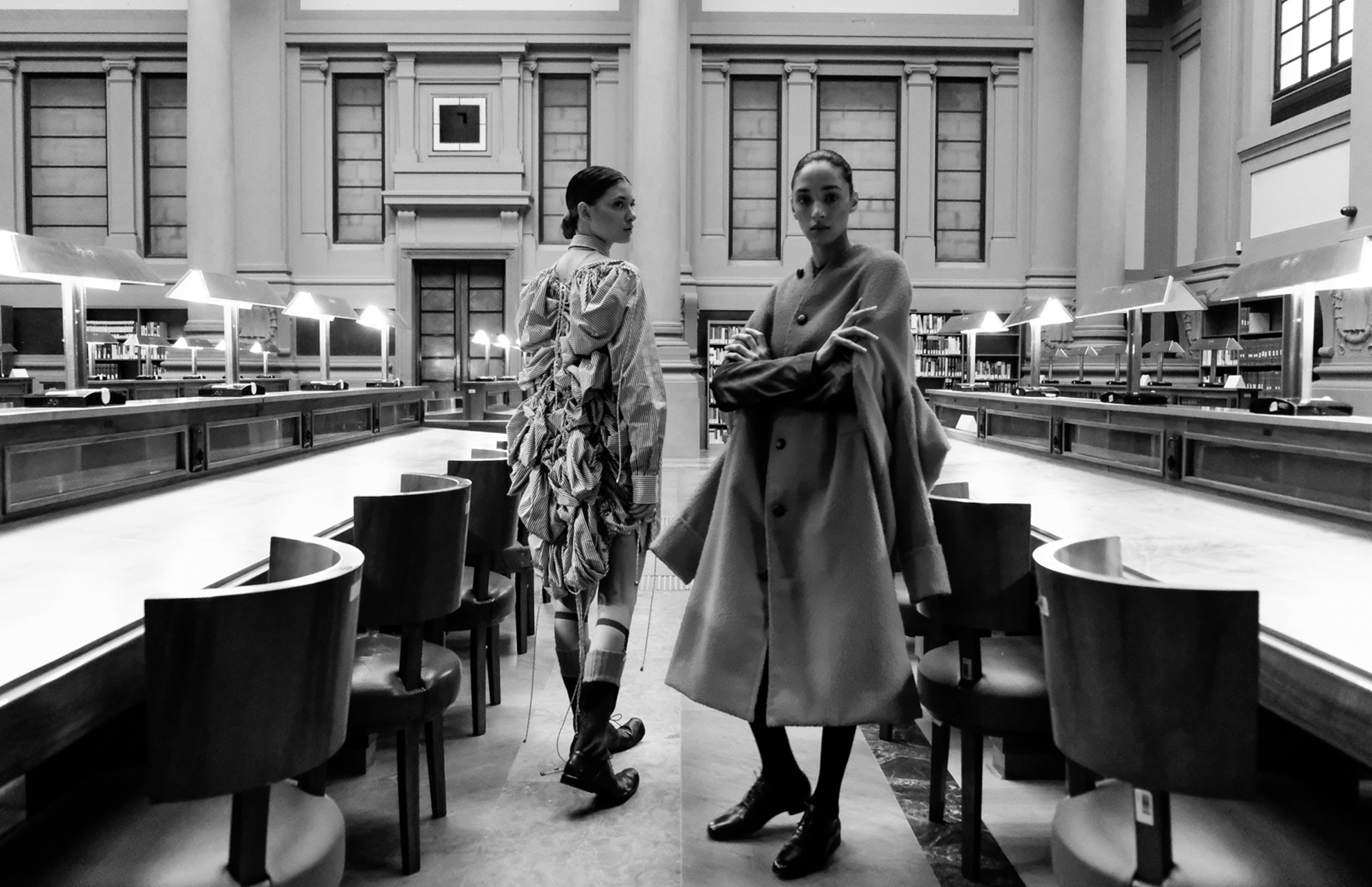 Selected from the entire cohort of final-year Fashion Design students, the following young designers will present their collections in the Polimoda Fashion Movie.
Ginevra Allegri (Italy), Alice Baggio (Italy), Ilaria Bellomo (Italy), Nicolas Bollinger (France), Zhanna Diakonenko (Russia), Yi Ding (China), Robert Fioschi (Italy), Lucia Garofalo (Italy), Emma Gini (Italy), Carmen Luengo (Spain), Benedetta Mandoli (Italy), Karel Martinez (Peru), Thomas McGovern (Italy), Francesca Monaci (Italy), Diana Oscós (Mexico), Gianluca Padula (Italy), Polina Popova (Russia), Serena Schettino (Italy), Francesca Zangrillo (Italy) and Yixuan Zhang (China).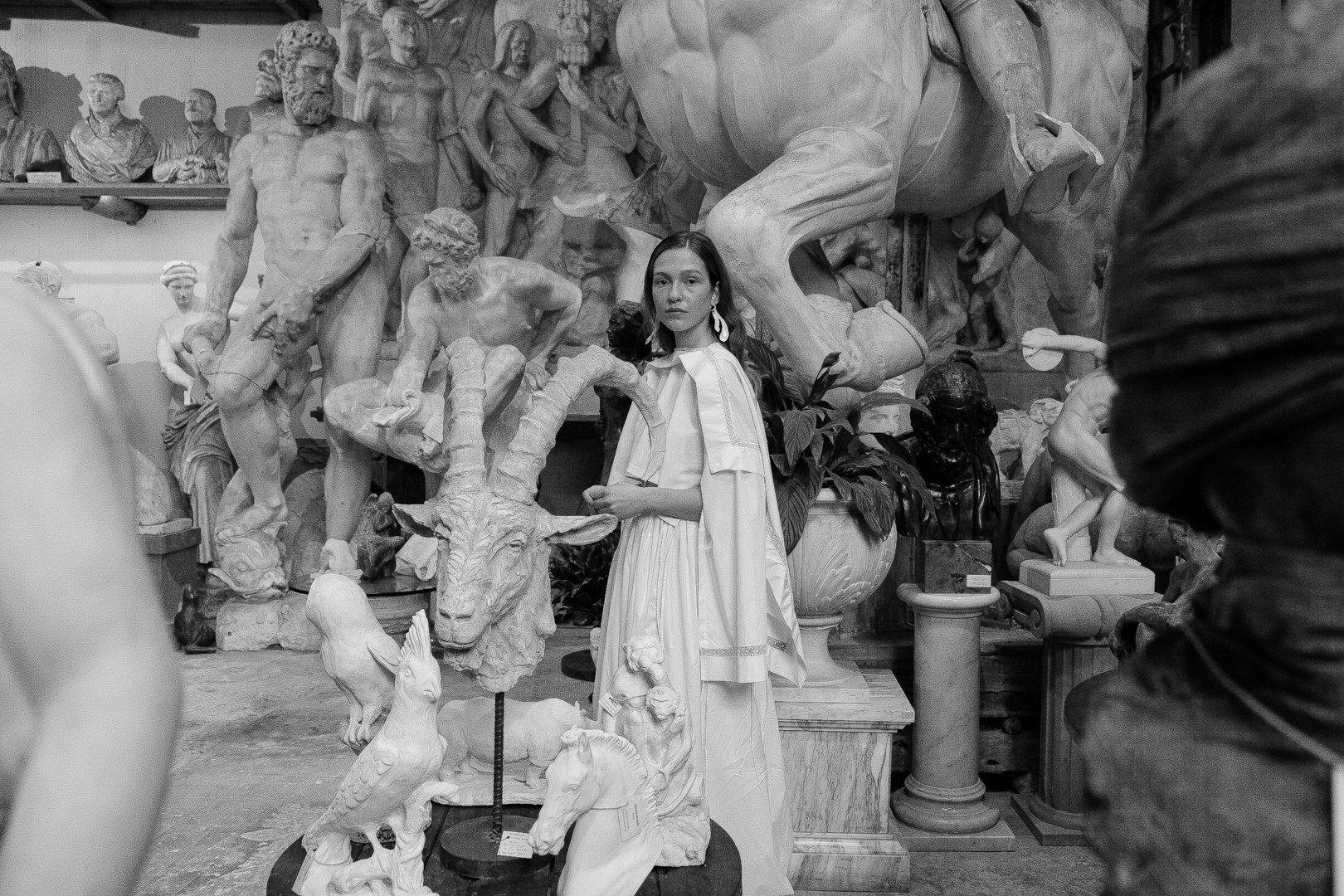 Each location featured in the Polimoda Fashion Movie was carefully selected with a particular collection in mind, making the stories behind all of the garments come to life on screen. Here are the locations featured in the short movie:
Serre Torrigiani 
One of the most important historical gardens in Europe and a modern space dedicated to creativity, art, music, writing, theater and more. In 1716, Pier Antonio Micheli founded the Florentine Botanical Society in this very location. 


Sferisterio delle Cascine
A spheristerium sports facility in Florence historically used to host old school ball games such as "bracelet ball." The facility was built after far too many windows were broken by Florentines playing in the city center. 


Cavea del Teatro del Maggio musicale Fiorentino
Large music rooms with a 35-meter high stage tower: an 1800-seat opera theater, an outdoor 2000-seat auditorium and an auditorium. Located next to the historic Stazione Leopolda. 


International Garage 
A unique parking garage in the beating heart of Florence, located beside Stazione Santa Maria Novella station.


Ippodromo del Visarno
Florence's Ippodromo del Visarno, established in 1847, is a large racecourse featuring some of the best bred horses. They equally host horse racing and other equestrian games like polo, trail riding, vaulting and more. 


Centro per l'arte contemporanea Luigi Pecci di Prato
This Museum of Contemporary Art was originally designed by architect Italo Gamberini and includes a sculpture garden, temporary exhibitions and a permanent contemporary art collection.

Passerella pedonale del Ponte all'Indiano
Connecting the districts of Peretola and Isolotto, this viaduct crosses over the Arno River. Designed by architects Adriano Montemagni and Paolo Sica and engineer Fabrizio De Mirando, this bridge was built between 1972 and 1978.


Giardino Corsi
Architect Giuseppe Manetti landscaped the very first romantic garden in Florence, Giardino Corsi, for the Marquis Tommaso Corsi between 1801 and 1810 on a plot of land originally known for the ancient Monastery of San Vincenzo.


Museo Stibbert
The Stibbert Museum  is located on Via Frederick Stibbert on the hill of Montughi. Founded by Frederick Stibbert, the museum contains over 36,000 artifacts and has 57 rooms to explore.


Palazzo della Borsa (sede della Camera di Commercio)
The palazzo, located on the Arno river, was built between 1858 and 1860 based on a project of young architect Michelangelo Maiorfi and significantly changed by academic Emilio De Fabris.


Palazzo Borghese
One of the most important palaces of the neoclassic era, Palazzo Borghese takes up an entire block on Via Ghibellina. It is a few steps away from the famous Piazza Santa Croce. 


Mercafir – Il Mercato Agroalimentare a Firenze
Mercafir is where the wholesale markets of fruits and vegetables, flowers, fish and meat products operate in Florence. 


Biblioteca Nazionale Centrale di Firenze
This public library is the largest in Italy and one of the most important in Europe. It was founded in 1714 when scholar Antonio Magliabechi bequeathed his entire collection of books, encompassing approximately 30,000 volumes, to the city of Florence.

Officina profumo-farmaceutica Santa Maria Novella
Perfume and Pharmaceutical Officine of Santa Maria Novella is a luxury apothecary and is credited with being the oldest pharmacy in the world.


Galleria Romanelli
Five generations of Romanelli sculptors have passed through the wooden doors of the Studio: Pasquale Romanelli, his son Raffaello, followed by his son Romano, then Folco and currently brothers Raffaello and Vincenzo Romanelli. The gallery is based in the Oltrarno district.


Museo Marino Marini Firenze
Marino Marini was one of the most important Italian artists of the twentieth century. The museum houses the second-largest collection of his works.


Manifattura Tabacchi
This space was abandoned for almost 20 years before beginning its transformation into a hub of contemporary culture and life.


Teatro Cantiere Florida
Following the destruction of the old San Pietro a Ponticelli theater in 1954, Teatro Cantiere Florida was born. This theater was an important meeting point for the Oltrarno district. 


Cinema Odeon Firenze
Cinema Odeon was inaugurated on December 14th, 1922. Some of the most famous directors and actors have stood on the Odeon stage in the heart of Florence. 


Istituto di Scienze Militari Aeronautiche
Established in 1938, the institute was once the Application School of the Italian Air Force. Back then, Florence was chosen for its cultural heritage and because it was far from the most exposed national borders and beyond the reach of being bombed. 
Follow the hashtag #PolimodaFashionMovie
Cover: Nicolas Bollinger's collection at Cavea del Teatro del Maggio musicale Fiorentino