DROMe Creative director and Polimoda alumna Marianna Rosati was invited for the 2
nd
edition of Fashion Bridges to present her latest collection during the South African Fashion Week in Johannesburg, with a fashion show that took place at Mall of Africa on October 20th.
Fashion Bridges was launched in 2021 by the Embassy of Italy in Pretoria, with the aim to foster collaboration between the South African and Italian fashion industries by creating dialogue between creative minds on both countries, in order to be inspired by each other's cultures. The project was made in partnership with Polimoda and the National Chamber for Italian Fashion, in collaboration with the South African Fashion Week and the support of the Italian Trade Agency in Johannesburg, the Centro di Firenze per la Moda Italiana and Nelson Mandela Forum in Florence.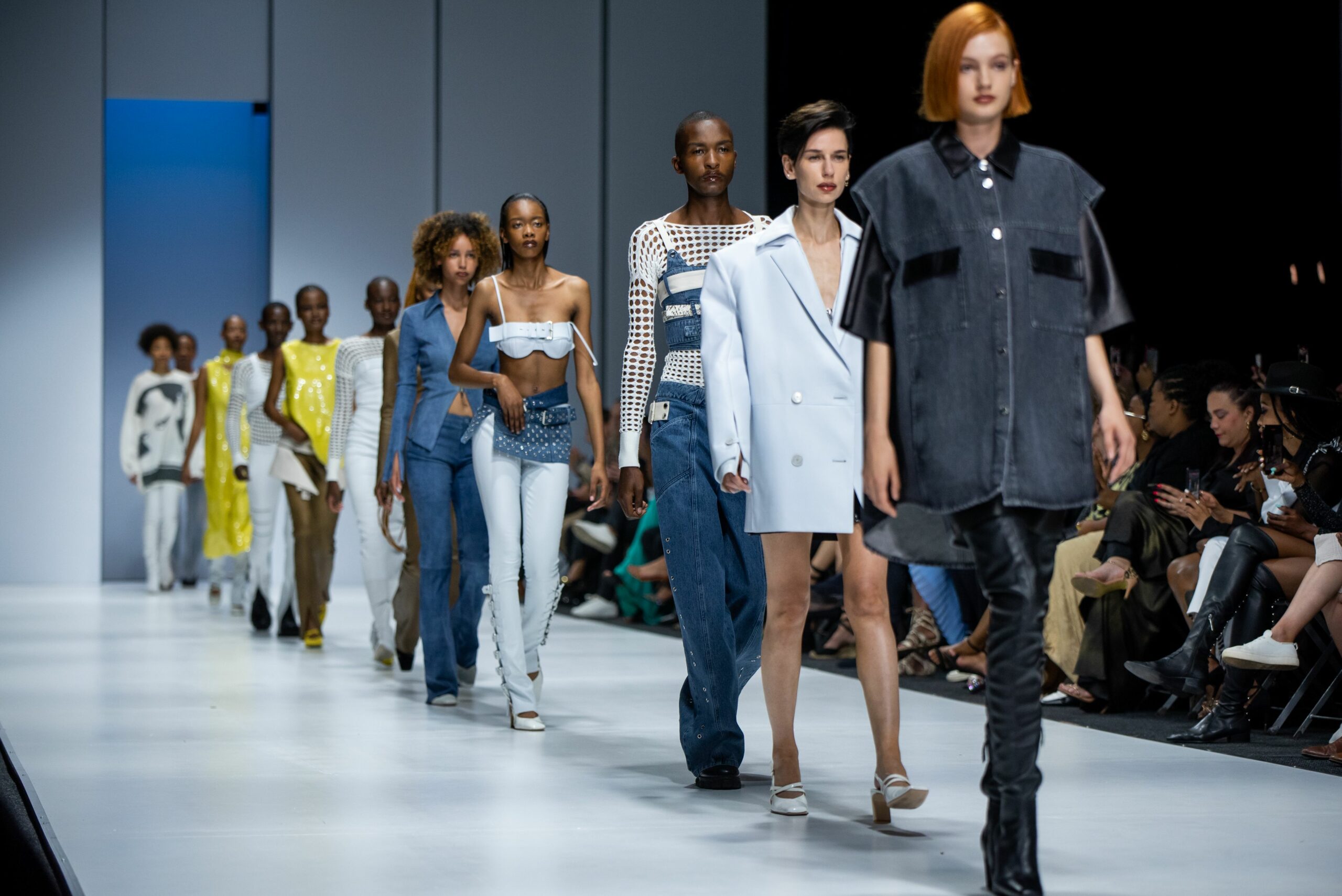 Marianna spent two weeks in South Africa, where she also had the chance to held some lectures with students at the University of Johannesburg and the Fedisa Fashion School in Cape Town, as well as showcasing her collection at the Residence of the Embassy in Cape Town, during the final event of Fashion Bridges.
DROMe Runway at SAFWeek 2022
After watching DROMe's show live on South African Fashion Week social media, the Polimoda community on Instagram was thrilled to ask Marianna some questions and to know more about her unique experience.
Hi Marianna, can you tell us more about your experience in South Africa?
The experience in South Africa has been very special and educational. We arrived there not really knowing what to expect and we found a very welcoming atmosphere, we met incredibly passionate people who put in a lot of effort to create and evolve the fashion network in their country despite the challenges and the difficulties. We learned that nothing comes for granted there, not even the most obvious thing, that everything is very fragile and precarious and that the cultural and social landscape is very much affected by recent history, it is a melting pot of faces, cultures, languages and experiences, and this is a very eclectic mix, quite explosive indeed.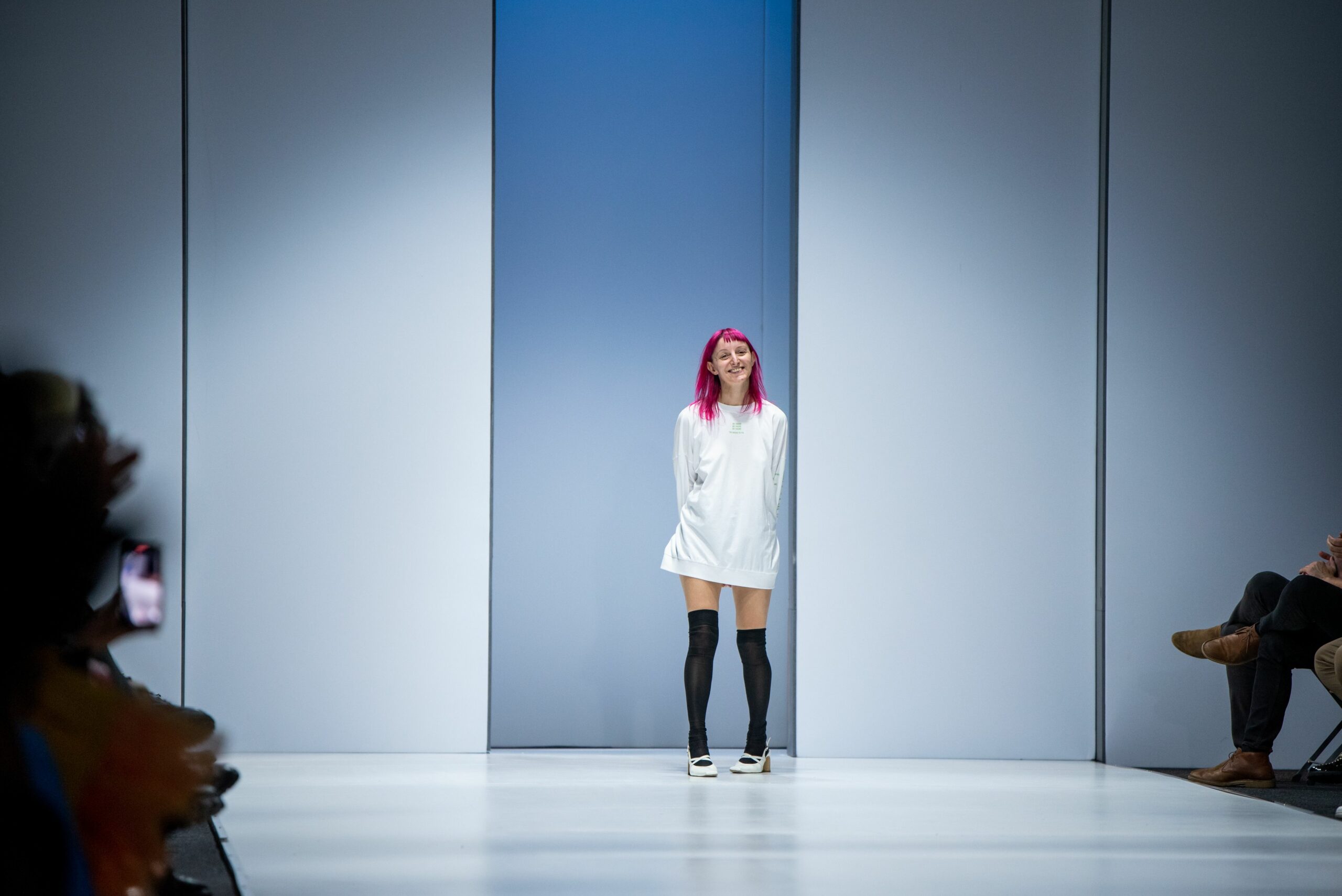 What is the inspiration for this collection?
The Collection is inspired by a book called Subway by photographer Bruce Davidson. Davidson is one of the first so-called social landscape photographers, in the eighties he realized a project about the New York subways. He traveled for at least a year day and night on the underground in NYC going from one side to the other of the city, noticing how the people going in and out change depending on the district, the time of day or night, and the moment.
In Davidson's work, the subway is a non-place that runs beneath the city with its own rituals and languages, where individuals from all walks of life sit side by side, defined by their diversity but joined together into the same hectic setting. The subway acts as a connection not only between different spaces but also and most importantly between different people, and therefore between their worlds.
The F train in New York is a place where such human variety goes on stage every day: starting from the Queens across Manhattan and Brooklyn, and ending in Coney Island after 40 stations, the train runs through the city across completely different neighborhoods and boroughs, each stop letting in and out people of all sorts.
The ever-changing succession of individuals hopping on and off the subway inspired the Collection: their appearance varies depending on the stops, the stories they tell with their looks and the stories that can only be imagined. The social landscape that the subway gathers and embraces.
How did you choose the models for your show?
Casting people in South Africa has been a very interesting experience. In Johannesburg we saw more than 100 people, we did a sort of open call and many people showed up.
When I do castings I like to choose characters, I like to choose characters based on their personalities and their attitude rather than just their beauty. Beauty to me resides in a way of being and not just in the physical aesthetic form. I like to create a group of people that can be individually strong but at the same time connected by a sort of untold vibe, like they have something in common.
View this post on Instagram
What do you think of South African fashion? Will it influence your future work?
South African fashion reflects their way of living and is often quite sporty and casual but what I could see is that there is a lot of energy sparkling from the young generations, a sort of raw desire to change things, to revolutionize the attire, and to push the boundaries. I can see the seeds of a growing environment. I don't know if the actual fashion will influence my work, what I know is that this entire experience for sure has influenced my way of looking at fashion and at life from a wider point of view.
Wearing the Måneskin: how?
I started working directly with Maneskin thanks to Anastasiia, their young and creative stylist who loves DROMe, and contacted me as soon as she got in charge of their look. It is exciting to create custom outfits for a band that is now rocking the international scenes, 4 very young people that are quite fearless and quite influential right now.
The way i work with them is actually quite natural, we have very good communication and we just take the codes of my brand and we decline them in special designs, made for the stage and for each one of them respecting their personalities.
When did you first think about DROMe?
DROMe came first to my mind in early 2010 when I was asked if I was ready to develop a project of my own. So then I started to build the DROMe universe, starting by designing a small capsule collection that had already all the codes that in the years have been expanded.
DROMe quickly did grow in popularity amongst buyers and the press and in a few seasons, we started presenting and showing our collection in Paris and then Milan. It has been an incredible journey so far, during which I did face a lot of difficult challenges but also I encountered many great people and professionals with whom I shared this creative journey and whom I will always keep in my heart because each one of them made Drome possible.