Students in the Master's program in Bag Design, in partnership with Tod's, recently enjoyed a two-day immersive experience at Tod's Group Headquarters in Brancadoro, where they had the opportunity to showcase their exceptional designs, which were created as part of an applied project in collaboration with Tod's Group's luxury brand, Roger Vivier.
The legendary Monsieur Roger Vivier revolutionized the footwear industry by introducing the first stiletto heel in 1950. His pioneering work elevated shoemaking into an art form, drawing on the savoir-faire of renowned French embroidery houses.
Today, Tod's Group is committed to preserving and advancing Monsieur Roger Vivier's creative vision. Each season, the company adds new chapters to this extraordinary legacy by delivering timeless elegance not only through footwear but also through bags, leather goods, and jewelry.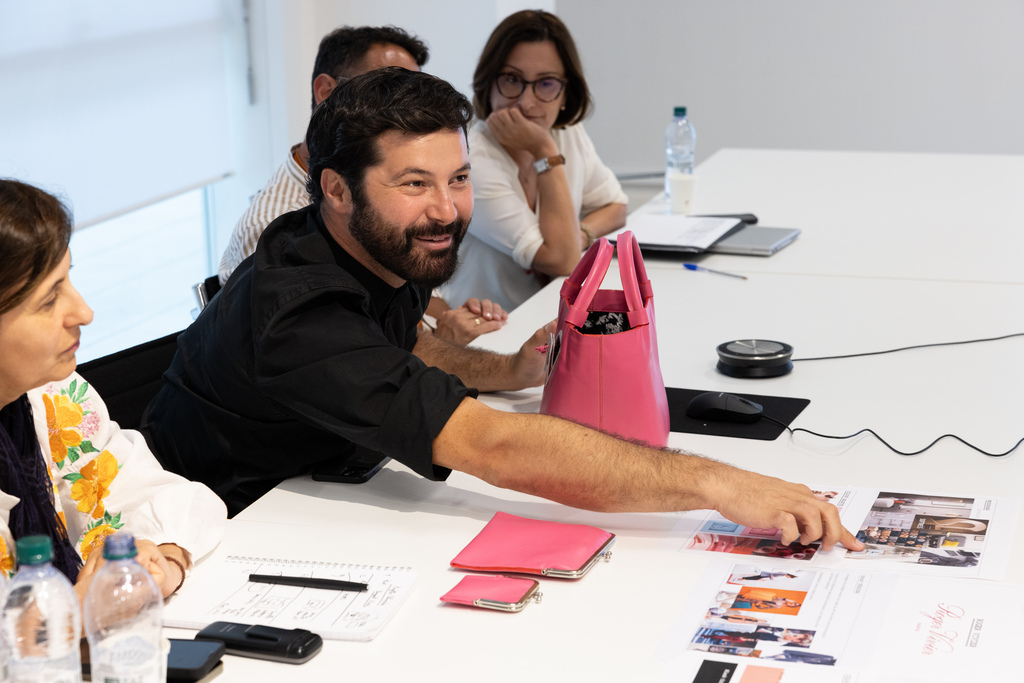 During their presentation, the students not only showcased their sketches but also revealed meticulously crafted bag prototypes. These prototypes were designed to align with Roger Vivier's brand values, while simultaneously infusing each piece with their own unique perspectives on innovative bag design. 
The students delved into the creative processes behind each design, explaining how they successfully melded the brand's established aesthetics with their individual visions. The audience for this enlightening presentation included Roger Vivier's Creative Director, Gherardo Felloni, and his highly skilled creative team.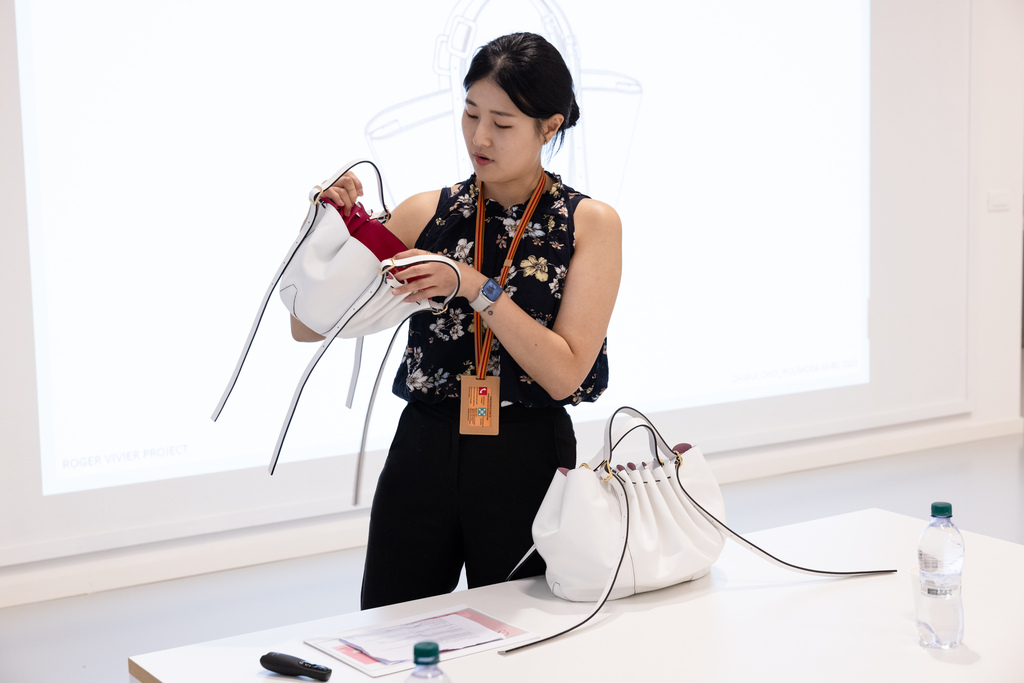 The participating students in the Master's program in Bag Design included Ella Canetti, Daseul Choi, Roberto Della Nave, Taivan Lkhagvajav, Lingyan Lu, Jin He Park and Sonal Vora.
For these emerging talents, the project offered a unique experience: not only did they have the opportunity to apply their creative skills to a real-world industry case, but they also had the unparalleled chance to present their work at Tod's Group Headquarters, thus bridging the gap between academia and the professional world.
Special thanks to Roger Vivier Creative Director Gherardo Felloni, Roger Vivier Head of Collection Barbara Dalla Maggiore and Roger Vivier Senior Designer Bags and Accessories Romina Crini.