Fashion design graduate Fengqin Yue (Eros) has been crowned the winner of italian title at ModaPortugal 2022, the prestigious fashion contest that brings together some of the best fashion students from 8 European institutes to compete for an incredible opportunity in Portugal.
The judging panel of this edition was made up of representatives of the fashion industry from all countries: Federico Poletti for Italy, Chris Vidal Tenomaa for Finland, Philippe Pourhashemi for Switzerland, Serge Carreira for France, Karen Langley for the United Kingdom, Eduarda Abbondanza and Miguel Flor for Portugal.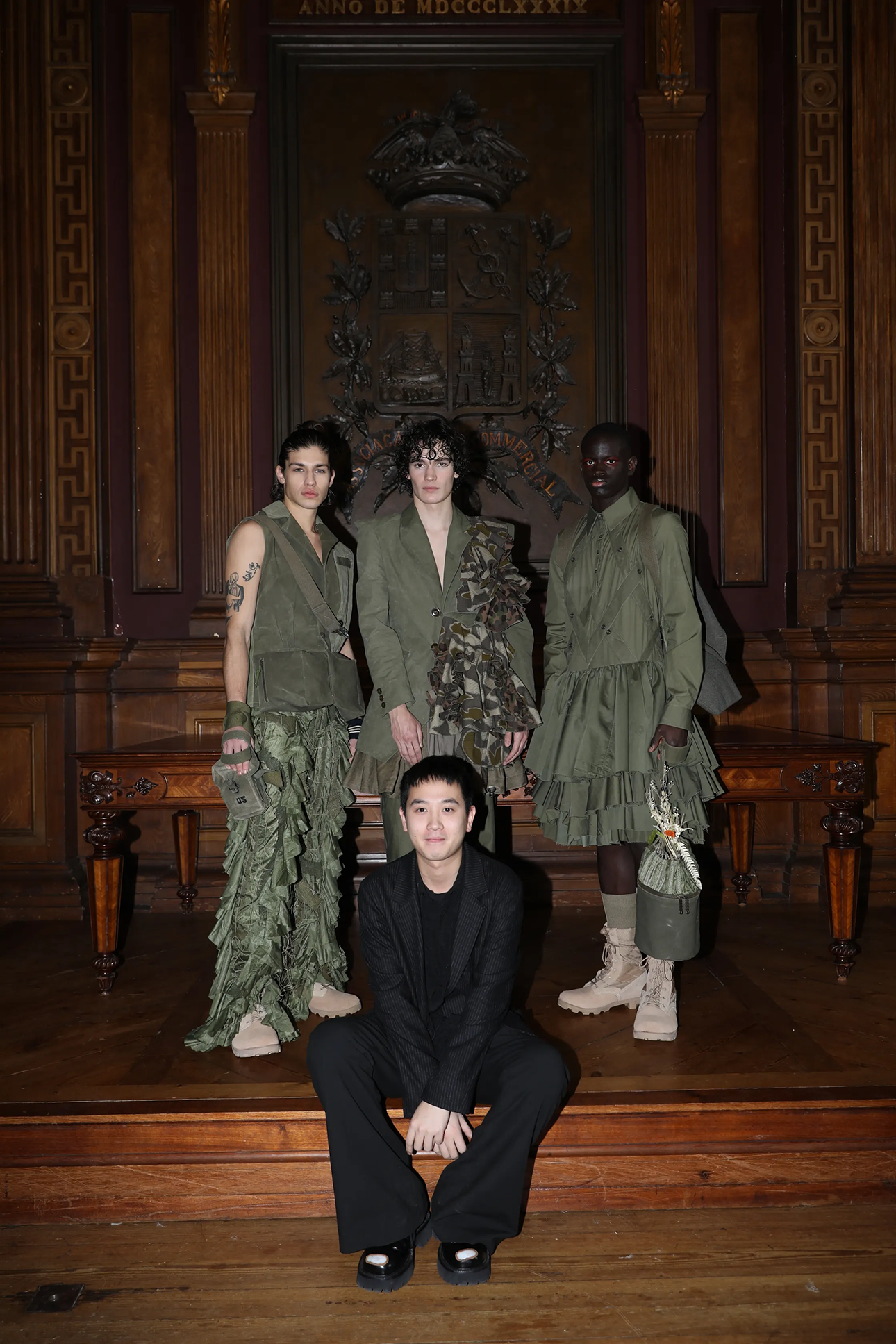 Fengqin impressed the jury with his fashion collection Warrior, Poet, which was built with fabrics completely recovered from the military world. His work insists on a particularly heartfelt call for peace in a period like this.
I will continue to work with authentic military fabrics, the traces left by the war cannot be erased. When people touch my collection, they can feel the pain it holds.
ModaPortugal 2022 was won by Norman Mabire-Larguier, while Taneli Ukura wins for Finland, Agapornis for Switzerland, Zoé Gerolymos for France, Andrea Reimão for Portugal and Dayoung Jan for the United Kingdom.
Polimoda had the privilege of solely representing Italy, as all the designers showcasing their collections in Porto were Polimoda students. Indeed, the fashion show in Porto saw Federico Di Nisio and Samuel Lewis running on the catwalk with their collections, too.
Recently Fengqin, Federico and Samuel received the honor of being featured on Vogue Italia, i-D Italy and Fucking Young.
Congratulations to all of them! We are very proud of your achievement and look forward to watching your careers evolve around the world.
Featured image: courtesy of Orlando Gonçalves.