DO™, the brainchild of Florence-based designer Domenico Orefice, received the supportive and nurturing environment of Polimoda for its development, setting the stage for its debut with the a-seasonal A0 24 MODERATE collection.
The DO™ brand will be unveiled at the Fortezza da Basso during Pitti Uomo 104, marking its presence in the Men's Future section. The brand's booth will be situated in the Central Pavilion, Attic Floor, I/20 section from June 13-16, 2023.
The philosophy of DO™ encompasses a dual universe, a blend of the tangible and the virtual world, erasing any space that exists between these two opposing entities. This duality doesn't equate to division, rather it embodies a symbiotic harmony that manifests itself in every element of the brand, bridging clothing and accessories to the realm of 3D and metaverse.
Innovation meets tradition in DO™'s collection – a hybrid dimension where sportswear, tailoring, and craftsmanship intersect, reflecting a tribute to Made in Italy infused with a contemporary aesthetic. It represents the journey of a nomadic traveler, embodying different realities.
In line with the brand's values of innovation, high quality, and uniqueness, DO™ collaborates with some of Italy's industry leaders: Gruppo Florence, Gruppo Cinque, Manfredini srl and Backdoor.
DO™ is more than a brand – it's an international community that shares core values like respect for the planet and inclusivity.
A0 24 MODERATE is the first step in DO™'s journey. The term 'A0' hails from mountaineering, indicating the base level of artificial climbing, characterized by free climbing passages.
A vertical journey encapsulates the connection between man and nature, the exchange between textures, the deep desire for escape, and the inherent need for protection.
At the intersection of human, urban, natural, and digital elements, DO™ creates a balance between co-existing worlds. Each piece of the A0 24 MODERATE collection serves as both a protective shell in these worlds and a conduit for boundless exploration.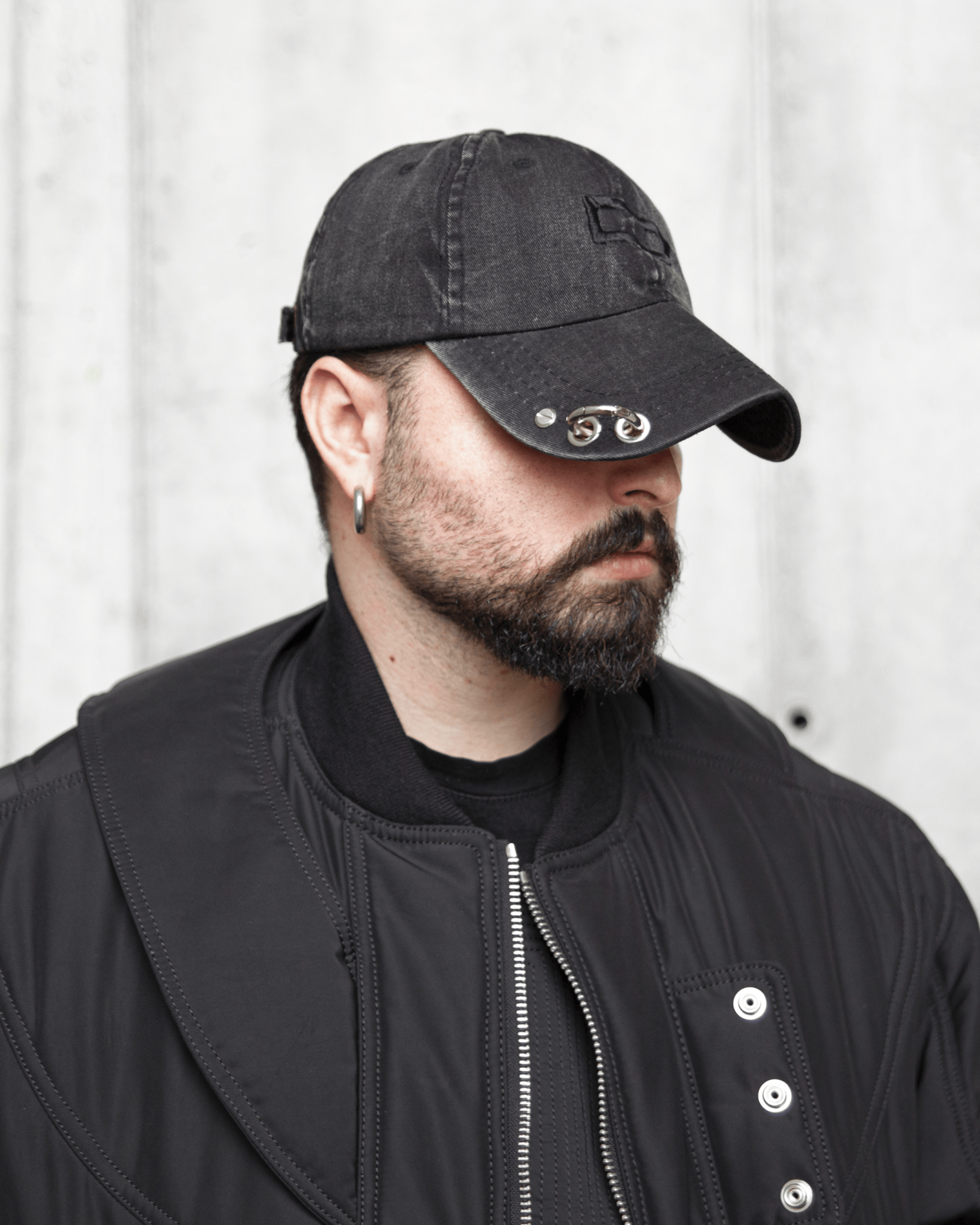 A0 24 MODERATE is a fusion of tailoring and sportswear, an a-gender and a-seasonal collection designed for world exploration across diverse locations and climates.
With the launch of Hybridverse Bunker Experience, DO™ introduces an immersive, virtual exploration and shopping experience on its brand-new website. Crafted by Backdoor Studio, the website accurately mirrors the unique vision and aesthetics of the designer.
The Bunker, inspired by a brutalist style, marries design and technology, creating an engaging environment. The 3D representation allows DO™ to accurately present its clothing items and clearly communicate the unique message of its collection.
Users are invited to delve into this virtual world, freely exploring and becoming closely acquainted with the DO™ universe. The DO™ booth aims to physically represent the Hybridverse Bunker Experience, the brand's 3D website.